THE VINEYARDS OF PERINET
The three Perinet vineyards encompass three broad visions of the ancient Priorat. The conglomerate of the project allows the vines at Perinet to shape a new balance of styles in winemaking. In general three vineyard climates create three wine styles: warm and mature -Finca Mas Vell-, fresh and long - Finca Mas d'en Xesc-, and, Mediterranean and spiced -Finca Planetes -, at the Porrera site.

The three parcels acquire a strong personality that agglomerates together several local and international varieties growing on steep slopes and terraces of different exposure and orientation. This makes the authenticity to be transmitted in different estate wines, always linked to the climate and the slate soil of the Priorat.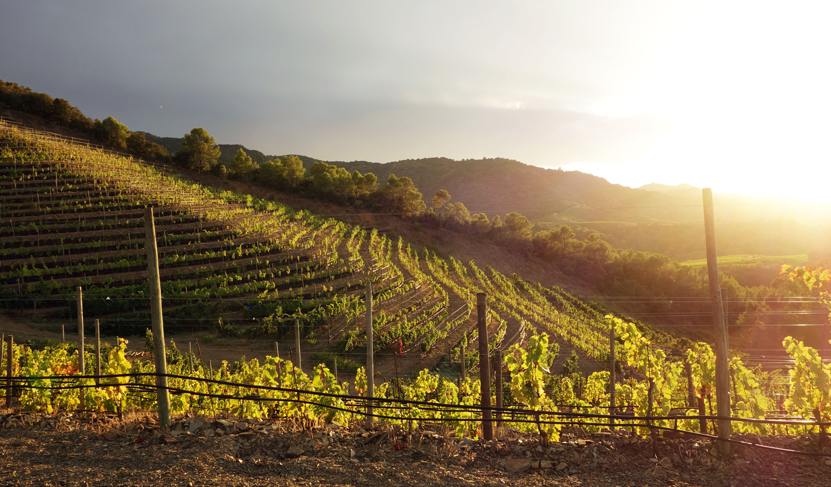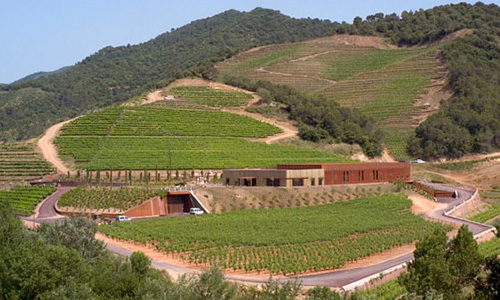 MAS D'EN XES
The Mas d'en Xes vineyard encompasses the largest planted vineyard at Perinet, around 10.64ha which are composed by 60% north facing slopes (Cabernet and Syrah) and 40% north east ( Grenache and Carignan). Syrah and Cabernet are planted in terraces and Grenache and Carignan vines are planted simulating an amphitheater from which you can see an exceptional view of Montsant at 400 meters height. The vineyard was planted between the years 2000-2001. The harvest is manual and much separated in time, given the difference in the maturation between the grapes and the expositions.
MAS VELL
The sunny side of this vineyard is the most differentiating element; the vineyard is south facing with an exceptional maturity. Unlike most South Priorat areas where vines grow at a lower altitude (200-250m), Mas Vell altitude is between 385 and 450m, this fact makes the aromas of ripe fruit to be very noticeable into the wines together with the acidity that confers a nice maturity balance. Vineyard surface is 7.44ha, planted with Merlot, Syrah, Grenache and Cabernet. The vineyards are 17 years old, growing in terraces and using a trellising system. Green pruning and harvesting is done manually.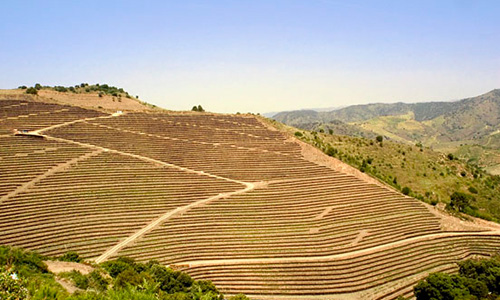 PORRERA, THE 'PLANETES' ESTATE
Planetes, as it is officially named, represents the most pronounced slope in our estate. In some parts of the vineyard the slope exceeds 30º. With a completely north east orientation, Planetes gets a strong influence of the sea winds. This are the smallest 4 ha planted in Perinet even though achieving more personality, given the purity of landscape and culture, worth of admiration. The varieties planted are Carignan, Grenache and Cabernet.